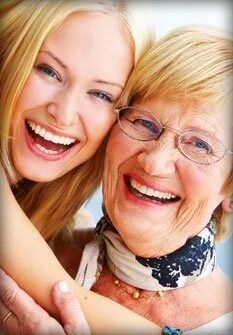 Crossroads Dental Group Provides Comprehensive Dental Care for Hebron, Ohio
As a general dental practice, Crossroads Dental Group offers families in Hebron and surrounding towns with checkups and dental cleanings with smiles for everyone who walks in our doors. But we provide more than just preventive dental care – we provide cosmetic dentistry smiles that help you get a new look and restorative dental care that gives your ailing teeth a healthy boost. Crowns, fillings, root canals…our care is truly comprehensive.

Learn more about the dental care services offered in our Hebron, Ohio dental office:
General Dentistry
Cosmetic Dentistry
Restorative Dentistry
Root Canal Therapy
Tooth Extractions
Porcelain Veneers
Dentures and Partials
Dental Implants
Sedation Dentistry
If you have any questions about any of these services or other concerns, feel free to give us a call. We will gladly help you find the information you need to make the best decisions for your oral health.